Reishi Mushroom
Known as Ling Zhi in China, Reishi Mushrooms have long been venerated in the Orient and have been used in traditional Chinese medicine for more than 2000 years.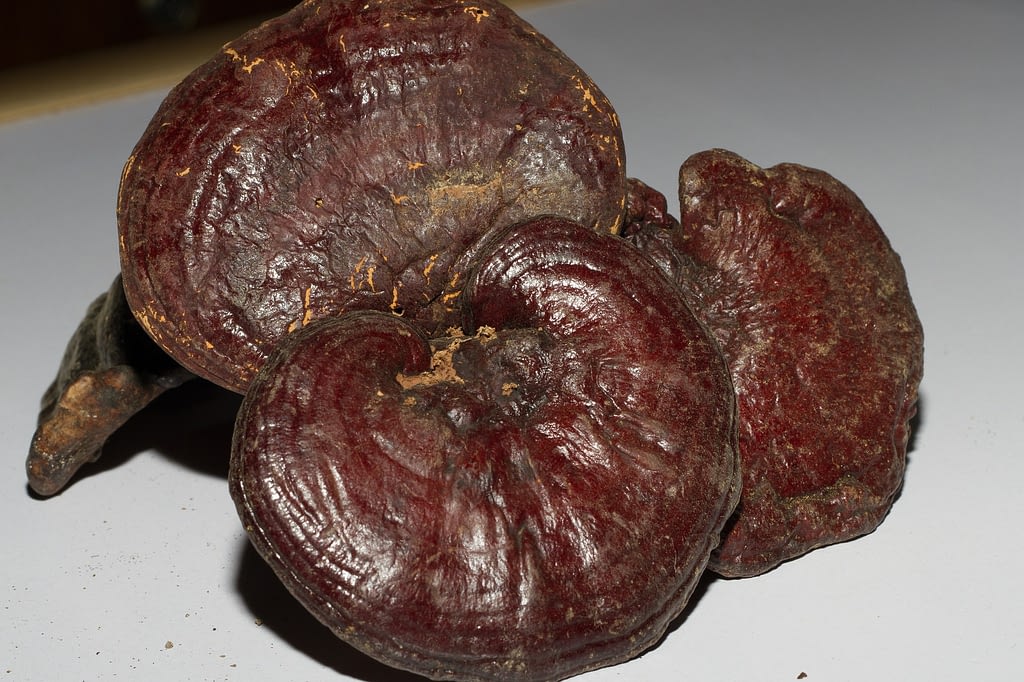 With no known side effects and an abundance of health giving properties, Reishi Mushrooms are revered as something of an all-round tonic and panacea across many parts of Asia.
Traditionally Reishi Mushrooms have been used to treat a variety of conditions, not least for their immune-boosting and blood pressure-lowering properties.
Like Ginseng, Reishi is promoted as an adaptogen, a general tonic and all-round immune strengthening food which helps alleviate stress, anxiety and fatigue, as well as boasting restorative and rejuvenating properties.
Reishi is also recommended in the treatment of various other ailments, including:
poor circulation
high blood pressure
liver stabilisation
asthma
hepatitis
bronchitis
And due to the complex sugars known as beta-glucans contained in this amazing shroom, Reishi has even been used in the treatment of specific tumours as laboratory studies suggest it may help stop the spread of certain cancer cells.
NOTE: Recommended usage is to incorporate Reishi in your varied and balanced diet as a preventative rather curative medicine. It should be valued as an all-round tonic and immune support.
For further information on the medicinal properties and uses of Reishi Mushroom we suggest you consult a qualified nutritional, herbal or medical practitioner.