Business As Usual
-We have doubled up on our cleaning protocols and are now regularly wiping down handles, surfaces, tills and shopping baskets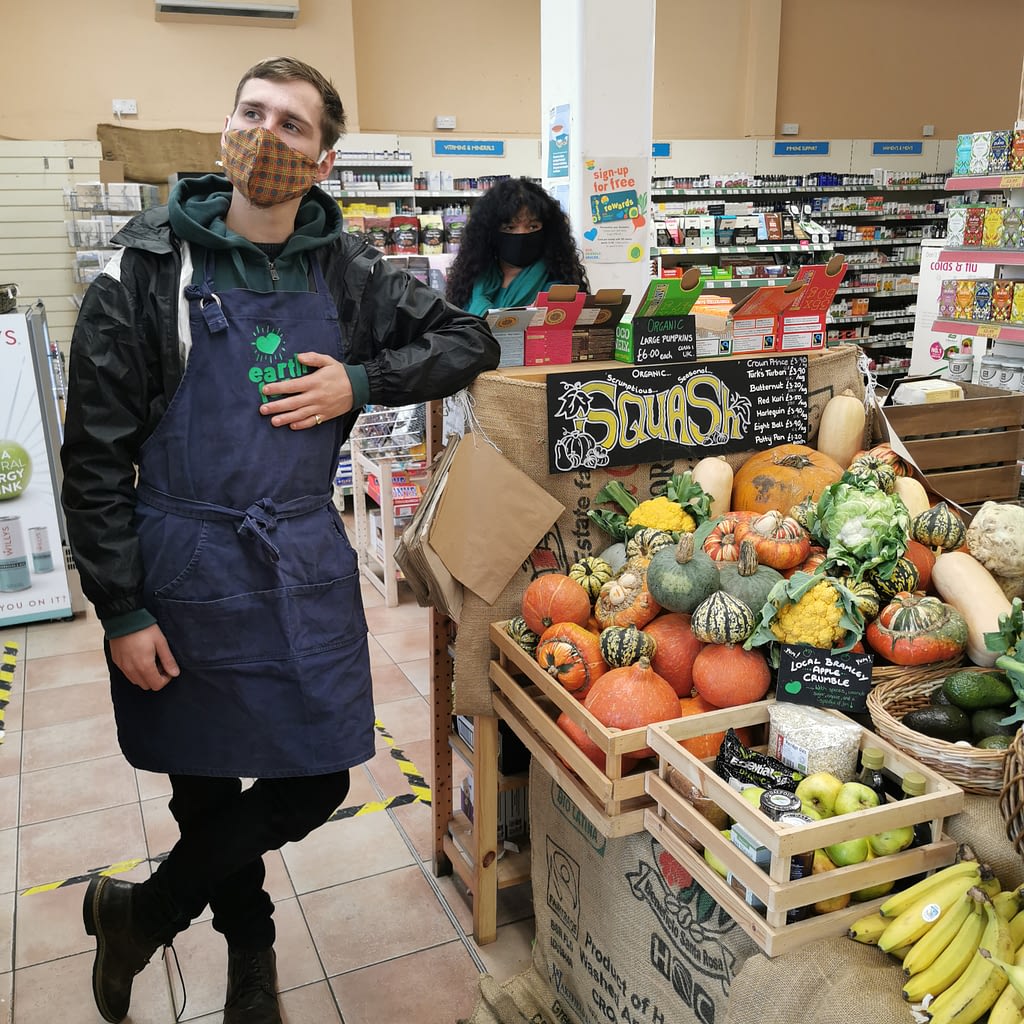 -We have fully wrapped all our loose bakery goods for now.
-We have marked out 2m gaps on the floor to help maintain social distancing
-We have screens at the tills, where staff are wearing masks at all times behind the screens, and we will ask you to step back behind the rainbow line whilst we serve you to maintain social distancing
-We are all hand-washing thoroughly and more regularly
-Our team are having their temperature checked on arrival to ensure they are fit to work and we have supplied everyone on our team with 'immune-system support kits' to help protect them and therefore you too!
-We have supplement advisers in-store most days to assist you in choosing immune-supporting products that may help you.
-We plan to stay open as usual to support our community. We are open from 0900 to 1830 each day, and until 2000 on Wednesdays, Thursdays and Fridays. And if you prefer to shop in in a quieter environment please note that it's less busy early on and late on each day—Sunday is currently 1000 till 1800
-During the first hour of each day, we have a shopping time dedicated to over 65s and those who are vulnerable where we have a one-way system. We are also limiting the number of people in the shop to 12 at a time.
Please shop as quickly as you can to be fair to those behind you…
-Though we might not be able to hug each other (and our customers) in the normal Glasto way, we can still offer a big smile and as much help as we can provide!
-We are following current Government guidelines, so our team members will not come to work if they are unwell, and we would kindly request that should our customers feel unwell, they send friends or family to collect their shopping on their behalf
PLEASE NOTE: We have set up a home delivery service locally—please see details here: Emergency Home Delivery Service